Ali Landry: I'm Not Ready for Labor Quite Yet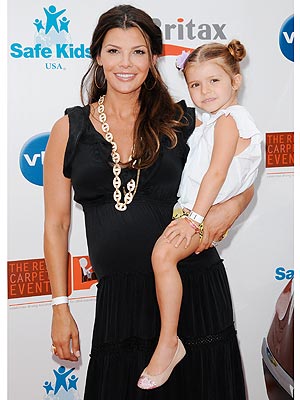 Jill Johnson/JPI
As the mother of 4-year-old daughter Estela Ines, Ali Landry knows all about being a working mom, but recently the actress almost found out what it is to become a mother … while working.
"I just shot a Palmer's campaign and thought that I was going to go into labor!" she tells PEOPLE, laughing.
"During the shoot I started to get a back pain, and I was like, 'Oh my gosh, what is happening?!' Then I got weak and felt like I was going to faint. I really saw myself going to the hospital and having a child!"
Fortunately for everyone involved, it turned out to be a false alarm, but not before Landry — who is due with her second child in October — had a quiet word with her baby-on-the-way.

"They called a doctor and it passed," she said Sept. 10 while hosting The Red CARpet Safety Event in Pacific Palisades.
"I was like, 'Oh baby, you can't come right now — we have way too much to do! We still have a television pilot, [this] event and I have to shoot a movie scene."
And while Landry, 38, is admittedly eager to meet the latest member her family with husband Alejandro Monteverde, there's a part of her that doesn't want the pregnancy to come to an end.
"I love having the baby in the belly, because I can control this situation," she says while lovingly rubbing her bump. "Once it's out, who knows what's going to happen?"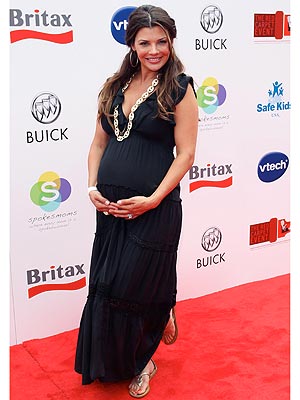 Ramey
— Reagan Alexander