Spotted: Jennifer Hudson and David – At the Red-y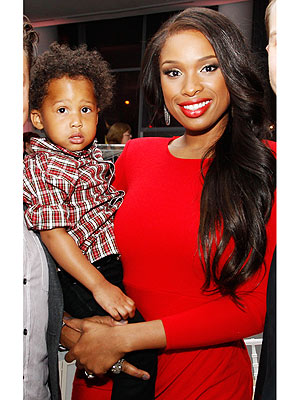 Mark Von Holden/WireImage
Days after her 30th birthday, Jennifer Hudson gets fired up in a flaming red dress Tuesday at Self magazine's fourth annual Women Doing Good Awards in New York City.
The actress and singer's date for the evening? Two-year-old son David Daniel!
Hudson, who has lost 80 lbs., says she decided to kick-start her weightless when she realized no one could tell she was expecting a baby.
"I thought, hold on – why doesn't anybody know I'm pregnant?" she admits.
"And I wanted to set a good example for my son."
RELATED: Jennifer Hudson: How I Found Out I Had a Weight Problem