Family Photo: The Shields-Henchy's Mane Event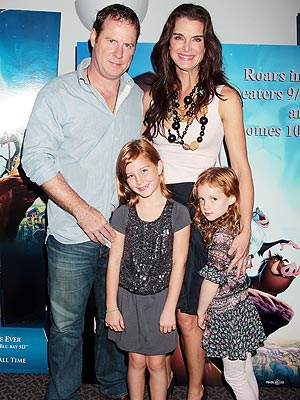 Dave Allocca/Startraks
What ravishing little redheads!
Brooke Shields and Chris Henchy bring daughters Rowan Francis, 8, and Grier Hammond, 5, to the N.Y.C. premiere of the re-release of The Lion King 3D on Saturday.
The actress, 46, recently shared a story about her youngest daughter's ill-fated big-screen moment.
"Grier went through hair and makeup and got her wardrobe and then refused to do it because all she wanted to do was the hair and makeup," Shields laughs.
"I was like, 'You'll never make it in Hollywood!'"