Niki Taylor's Blog: Meet My Growing Family!
Please give a warm welcome to our newest celebrity blogger, Niki Taylor!
Since making her debut on the cover of Seventeen at age 14, Taylor has become one of the industry's most recognized faces, at one point appearing on six covers in the same month.
After a near-fatal car accident in 2001, Taylor underwent 41 surgeries and multiple blood transfusions during her recovery. Earlier this year, she appeared on Celebrity Apprentice, with the American Red Cross as her charity of choice.
Taylor, 36, currently makes her home in Nashville with husband Burney Lamar, daughter Ciel, 2½, and twin sons Jake and Hunter, 16. You can find her on Twitter.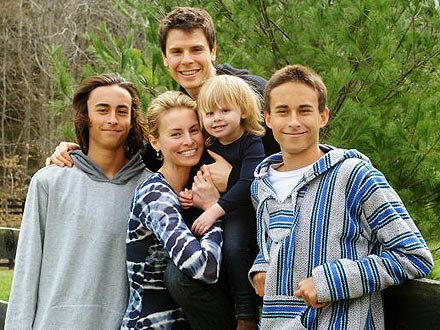 Courtesy Niki Taylor

Hi! I'm Niki Taylor and I have been modeling since I was 14 years old.
As long as I can remember, I wanted a big family. Having been so young when I started modeling, I found that by the age of 18 I was seriously thinking about babies all the time.
Not long after that, I was married and pregnant and as fate would have it, expecting TWINS!!!!
I now know why biblical women were so young when they had kids — one word: ENERGY. And I needed it times two! The one great thing about young pregnancies is that the body comes back A LOT easier — another one of God's gifts!
Unfortunately, young marriage, babies and work did not equal longevity for my marriage to my sons Jake and Hunter's father. I then found myself to be a working, single mom for the next 10 years. That story is a whole other blog or book!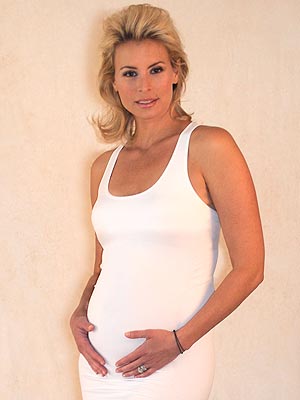 Courtesy Niki Taylor
So fast-forward with me to 2006 — I'm at an autograph signing in Nashville, Tenn. As fate smiled on me, I found myself sitting next to Burney Lamar (I sit here teary-eyed as I write this. Such a sap — PREGNANT!), at that time a NASCAR driver.
Visually, he was everything that would attract your eye, but I have to tell you ladies — once he started to speak I was captivated by his heart.
In December of 2006, I married that captivating man in La Jolla, Calif., in front of family and friends. Magical!
Once again, my thoughts as well as his turned towards a big family — and why not? Now I had built-in helpers! At 16, Jake and Hunter are already a strapping 6'3″, so when Ciel Taylor Lamar entered the world on March 4th, 2009, her twin brothers, mom and dad were all awaiting her arrival …
So why write a blog now? Well, I am due with baby number four at the end of November!
One thing you can always count on with this family is adventure: I've got a husband who is now piloting for a living, twin teenage boys, a farm full of animals and a toddler with the energy of a super battery.
I'm sure there will be many entertaining stories and pictures to come, so please watch for my blog here at PEOPLE.com.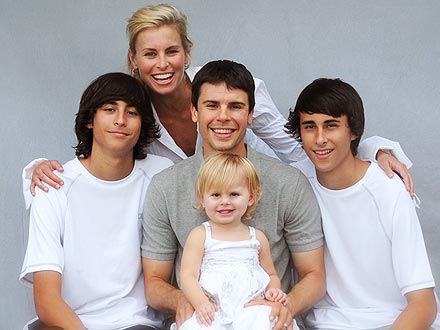 Courtesy Niki Taylor
— Niki Taylor