Kim Kardashian's Purse Pick Me Up – Mason!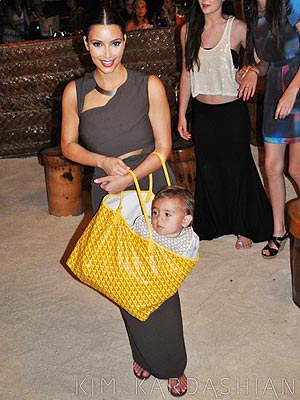 Kim Kardashian/Celebuzz
He's in the bag — Mason Dash Disick, that is.
"Mason was playing by my feet at dinner in Bora Bora and crawled into the back of my [Goyard] bag, so I took him over to show Kourt!" proud auntie Kim Kardashian writes on her Celebuzz blog.
The family was vacationing in French Polynesia for Kris and Bruce Jenner's vow renewal in celebration of their 20th anniversary.
Mason, 21 months, is Kourtney Kardashian's only child with boyfriend Scott Disick.
RELATED: Kourtney Kardashian & Son Mason Channel Lady and the Tramp