Family Photo: The Van Der Beek's Weekend Walk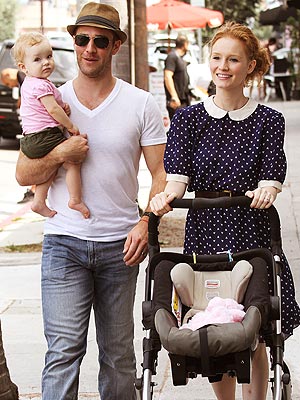 Norman Scott/Startraks
Sunny stroll!
James Van Der Beek and wife Kimberly take daughter Olivia — who celebrates her first birthday this month — for a walk on Third St. on Saturday in Los Angeles, Calif.
With dad toting his tot, we didn't get a chance to see Olivia's newest milestone — walking!
"She was very careful, cruising along between the table and the couch," says the actor, 34, tells PEOPLE of his daughter's first steps.
"She decided, all right, I'll just take a few steps to get there."
RELATED: James and Kimberly Van Der Beek: Olivia Is Walking!