Spotted: Kendra Wilkinson and Hank – Chin Up!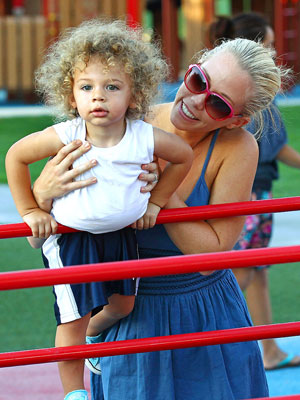 GSI Media
Fitness runs in the family!
Kendra Wilkinson supports her little strongman, 21-month-old Hank IV, as he climbs around a Los Angeles park on Thursday.
"He cares so much about others, more than he cares about himself," the reality star, 26, says of her little boy.
"And whenever I see him share with someone or give someone a hug or be thoughtful, that's the best thing to see … He naturally is a warm person."
Hank is Wilkinson's first child with her husband, football player Hank Baskett.
RELATED: Kendra Wilkinson: Motherhood's Magic Is Lots of Laughs