Family Photo: The Hannigan-Denisof's Dinner Date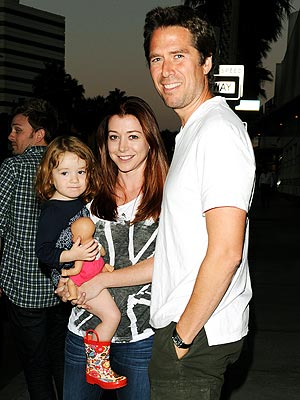 Vince Flores/AFF-USA
Three's company!
Alyson Hannigan and Alexis Denisof enjoy dinner with daughter Satyana Marie at the California Pizza Kitchen on Wednesday in Santa Monica, Calif.
Looks like the 2-year-old even brought her favorite doll!
The actress's show, How I Met Your Mother, returns for its seventh season on Sept 19 — but we can't wait for more Pie!
RELATED: First Look at American Reunion Movie