Spotted: Jessica Alba and Honor – Rainbow Bright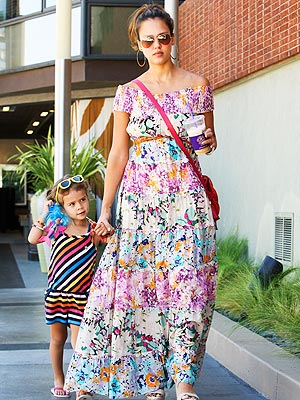 Ramon/Fontoura/AKM
Burst of brightness!
Sporting some flirty florals, Jessica Alba strolls with her striped sweetie, 3-year-old daughter Honor Marie, during a shopping trip to the Westfield Century City mall on Wednesday in Los Angeles.
We spotted the pair out for lunch with Cash Warren over the weekend, but it seems he sat out this trip — perhaps he's home with 3-week-old new addition Haven Garner?