Spotted: Alicia Keys and Egypt Roll with It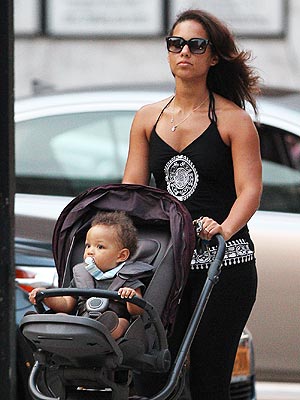 Splash News Online
Soho stroll!
Alicia Keys and son Egypt Daoud, 10 months, walk through their New York City neighborhood on Thursday evening.
"I do silly noises on his cheek and he'll just crack up," the singer, 31, told PEOPLE recently.
"A person making a silly face, me tickling him – he laughs at everything."
Egypt is Keys's first child with her husband, Swizz Beatz.
RELATED: Alicia Keys: Egypt 'Loves to Laugh'