Spotted: Julie Bowen's Little Lion Man – Oliver!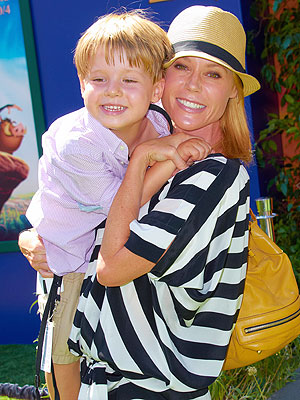 Suntzulynn for LE/Splash News Online
Hold on tight!
Julie Bowen gets a grip on squirmy son Oliver McLanahan, 4, at the re-release of The Lion King 3D, held at the El Capitan Theatre in Los Angeles.
The Modern Family star, 42, recently told More about her decision to use her middle name as her last, professionally.
"I had this idea that I would probably fail and that that would be Julie Bowen's problem and I'd just bury her and go back to being Julie Luetkemeyer," she laughs.
Bowen is also mom to fraternal twin sons John and Gustav, 2, with husband Scott Phillips.