Family Photo: The Morissette-Treadways Go to the Dogs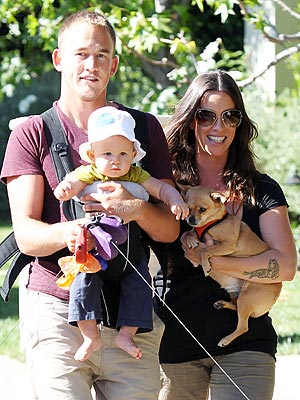 Flynet
The gang's all here!
Alanis Morissette heads out for a walk with husband Mario 'Souleye' Treadway, their son Ever Imre, 8 months, and the family's dogs — one of whom rode in carried comfort!
"Exciting to sing the praises of choicefulness and talk about the sweet fire and vulnerability of becoming a momma," the singer/songwriter, 37, recently said about her upcoming appearance in More Business of Being Born.