Redfish Kids: Hip & Unique Mini Fashions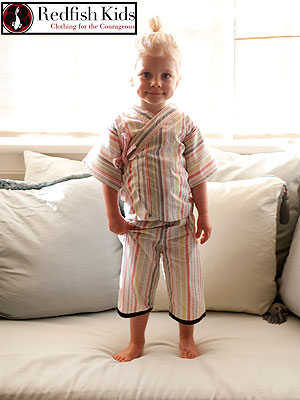 Courtesy Redfish Kids
If picking out her outfits each morning always turns into a mini fashion show, it's time to check out the truly special collection from Redfish Kids.
Locally made by two moms in Vancouver, Canada, it's full of pretty printed circle skirts, Japanese-style play sets, military-inspired vests and sophisticated party dresses.
But what we like most of all is that each piece is designed to be easy-to-wear and comfortable so your little one will look stylish and not too stuffy.
Our top picks include the classic Chloe Coat ($86), the bright and bold Suki Yaki Romper ($39) and the mixed-print Partini Dress ($74).
Shop the full collection at redfishkidsclothing.com.