Family Photo: The Silverstone-Jarecki's Tribeca Trek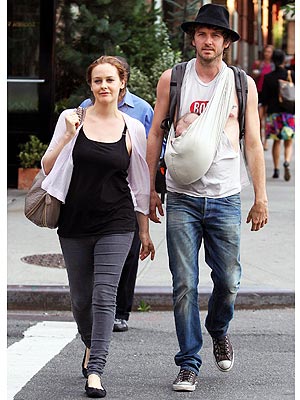 Rodriugo/Luis JR. Guerra/Ramey
Three's company!
Alicia Silverstone leads the way while husband Christopher Jarecki does the heavy lifting — son Bear Blu is in there! — during an afternoon stroll in New York City on Wednesday.
The family is currently living in the Big Apple while the actress, 34, films Gods Behaving Badly.
Bear, 4 months, is the first child for the couple, who wed in June 2005.