Spotted: Monet Mazur and Her Lil' King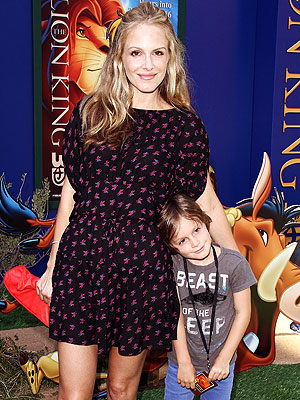 Fame
Looks like this little lion cub loves his mama!
Marlon, 6, leans into mom Monet Mazur at the re-release of The Lion King 3D, held at the El Capitan Theatre in Los Angeles on Saturday.
The actress, 35, and husband Alex de Rakoff recently welcomed their second son, Luciano, 6 months.
As for Marlon's new role as big brother, "He loves it, thank God!" Mazur tells PEOPLE.