Round-Up: Cool Back-to-School Supplies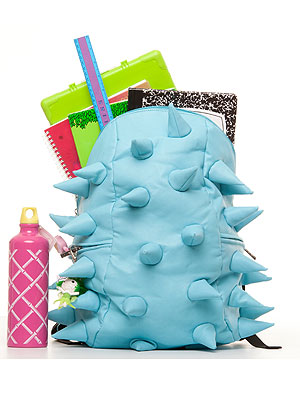 Courtesy Mad Pax
With back-to-school right around the corner, you've probably already stocked up on all the pencils, paper and notebooks you need.
But those are just the basics. Why not add a little fun to your child's school routine?
From dino erasers and doggie lunch boxes to Star Wars flash drives and bubblegum-scented pens, we've rounded up loads of cool options that will make your tot the envy of the classroom.
Check out our top picks below:

Backpack
Let your mini monster store his gear in this one-of-a-kind backpack from Mad Pax ($60, above) — he's sure to stick out from the crowd.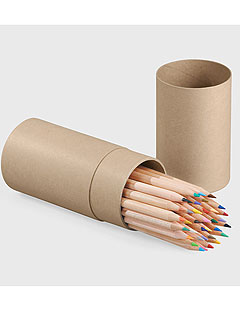 Courtesy MOMA
Colored Pencils
Have a budding artist on your hands? She'll have no problem creating her masterpiece with this simple, eco-friendly Colored Pencil Set ($17) from Japanese-based company, Muji.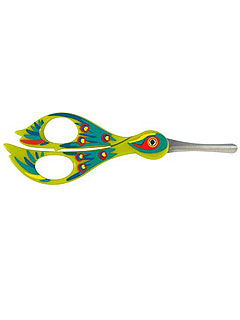 Courtesy Pylones
Scissors
Let his imagination take flight with these peacock-design scissors ($24) from cool kid shop, Pylones. Added bonus: The tip is curved for safer snips.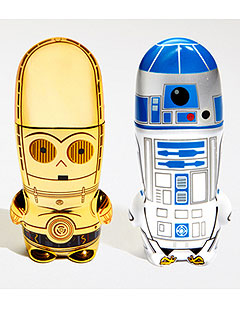 Courtesy Fred Flare
Flash Drives
They're small, but these mini droid flash drives ($36 each) pack a big storage punch (2GB!). Even cooler? They come preloaded with exclusive Star Wars avatars, wallpaper and more.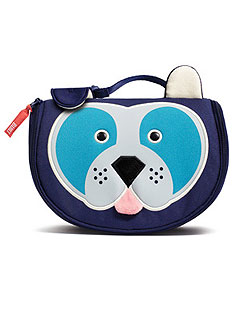 Courtesy Built
Lunchbox
We tell our kids that it's what's on the inside that matters most. But when it comes to Built's adorable doggie lunchbox ($20), it's definitely both.
Not only does it sport an oh-so cute puppy face on the front, but the inside is insulated with BPA- and PVC-free vinyl that's easy to wipe clean.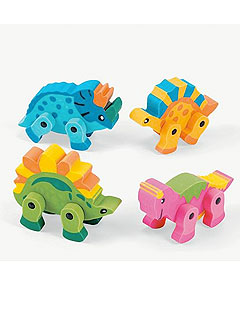 Courtesy Oriental Trading
Erasers
Talk about cute! These colorful dino erasers ($5 per 12) come with moveable legs for lots of study-break fun.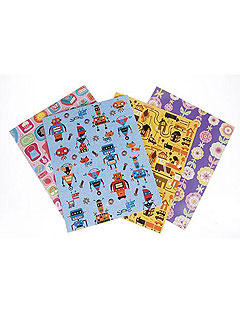 Courtesy Galison
Folders
Whether your tot's into pirates, butterflies or robots, Mudpuppy's decorative pocket folders ($6 for pack of 3) are the perfect pick.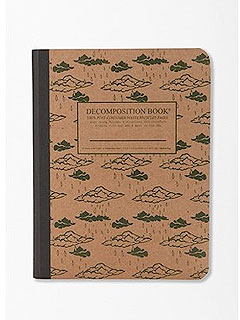 Courtesy Urban Outfitters
Notebook
Although a tad more pricey than your average composition book, these Decomposition Books ($8 each) are definitely worth the splurge. They're made with recycled paper, soy inks and processed using bio gas.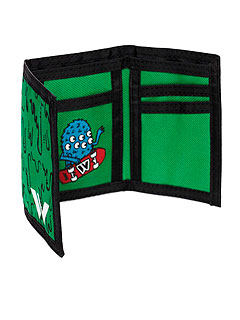 Courtesy Target
Wallet
You know your little one has grown up when he starts carrying his lunch money in a big boy wallet. Our pick: Shaun White's Monster Wallet ($8), which sports loads of handy pockets.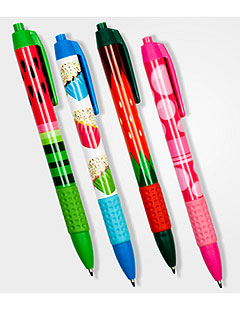 Courtesy Fred Flare
Pens
Indulge your kid's senses with these cool scented pens ($10 for 4). From vanilla cupcake to watermelon, they'll whiff their way to an A+.