Netflix Unveils Easy-to-Search Section for Kids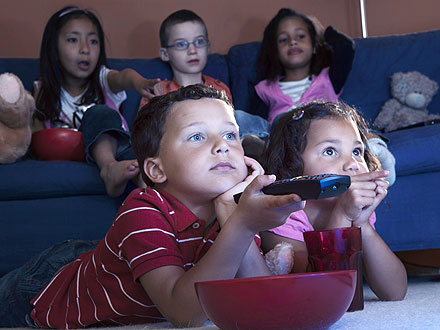 Getty
Family night just got more fun (and easy!) with Netflix's new Just for Kids section. Now, instead of searching from the main page, you can just click on this new tab for movies and TV shows that your whole brood will enjoy.
Just search via your tot's favorite actor or character (Raven Symone, Miley Cyrus, SpongeBob Squarepants and more) or genre (action, sci-fi, adventure) and break out the popcorn. It's no wonder celeb parents Neil Patrick Harris, Julianna Margulies and Peter Facinelli are fans of this simple-to-use video site.

Even better? The company only features content that's appropriate for kids 12 and under so if they're watching alone while you're close by, you don't have to worry about them finding entertainment that's too grown-up.
For more of Netflix's cool kid-friendly offerings, go to movies.netflix.com/kids.