Spotted: David Beckham's Romeo Flies High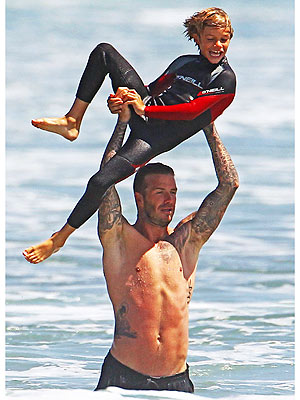 GSI Media
Up, up and away!
David Beckham gets ready to toss son Romeo James, 9 next week, into the surf during a day at the beach on Sunday in Malibu, Calif.
The soccer star says his hands-on parenting and making family a priority take top billing in his and wife Victoria's household.
"It's just the way we were brought up as kids; it's the way we are bringing our kids up," Beckham, 36, says.
"We make sure that the most important thing to us is our family and we're all grounded."