Soleil Moon Frye: I Want To Share the 'Messiness' of Motherhood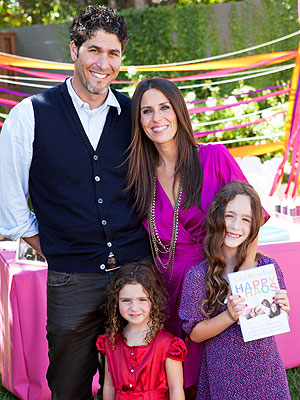 Meeno Peluce/Getty
After welcoming daughters Poet Sienna Rose, 6, and Jagger Joseph Blue, 3, it didn't take long for Soleil Moon Frye to look around and realize she didn't have all of the answers.
"I had so many questions about parenting and I was constantly turning to social media," the Happy Chaos author, 35, told PEOPLE on Thursday during the Target-sponsored launch party for her new book in Beverly Hills, Calif.
"I found that it was this balancing act. I was always trying to find the balance between trying my best and being an incredible parent. I literally realized that it was chaos — but it was happy chaos."
Reading through parenting books and observing a few fellow moms only strengthened Frye's determination to share her experience raising children — both the ups and the downs.

"I would see parents on the street and they'd be opening the stroller so easily. And I was like, 'Okay, do I somehow have this all wrong?' I just wanted to be sincere and genuine and share my messiness," she says. "And in that, I found an incredible, incredible force of parents that supported me. There were a lot of us that walked out of the house with our shirts on inside out."
Admittedly open to "totally having more babies," Frye's greatest teachers through her parenting struggles have been none other than her little girls.
"I thought I was going to teach them everything. They taught me everything, and they continue teaching me," she explains. "The things that they say are so inspiring and so wise beyond their years. I'm like, 'Are you really 6 and 3? You guys are like philosophers!'"
Currently on the list of lessons being taught? The value of patience and savoring each second spent together.
"[I'm] constantly being reminded to just have fun," she reveals. "To get on their level and to just be a kid myself. And have my dance parties with them and have fun and laugh and have joy."
At the end of the day, however, Frye is the first to realize the importance of her family, including husband Jason Goldberg.
"I have those moments with my kids and family where we try to unplug and just be in the moment," she shares. "We put everything else to the side and just be there with our family."
— Anya Leon with reporting by Scott Huver