The Romijn-O'Connells Celebrate UNO's 40th Anniversary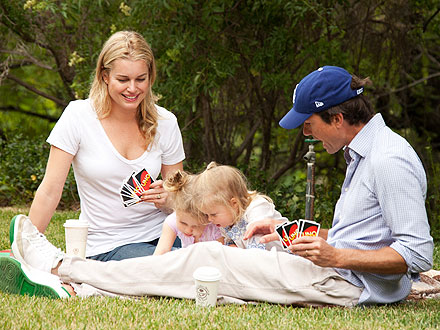 Courtesy PMM
Since it was created in 1971, families across the globe have been playing the UNO card game. Even celebrities including Rebecca Romijn and Jerry O'Connell recently got in on the fun with 2½-year-old twin daughters Charlie Tamara Tulip and Dolly Rebecca Rose.
Love the game too? In celebration of the iconic game's 40th anniversary, Mattel has launched a 40 Days of UNO Tournament that they're currently hosting on their Facebook page. When the competition is over, they will crown a champion who will win a big prize.
TELL US: Do you have fond memories of playing UNO as a kid? Do you play with your kids now?