Meet Bingham Hawn Bellamy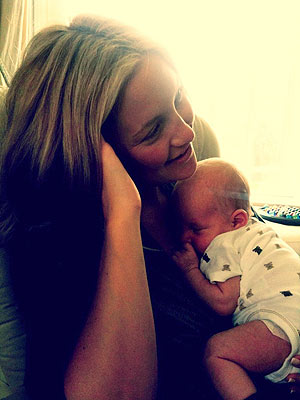 Courtesy Matt Bellamy
How's this for a bundle of joy?
Rocker Matt Bellamy Tweeted out the first photo of his son Bingham Hawn on Sunday night, as the 5-week-old nestled with mom Kate Hudson.
"Family life!" wrote the Muse frontman. How sweet it is!
"For those wondering, Bingham is my mum's maiden name and Bing Russell was Kurt's dad. Family connections all round!" Bellamy said last month.
RELATED: Kate Hudson, Matthew Bellamy Name Son Bingham Hawn
— Tim Nudd