Celeb Parents Love the Piggyback Rider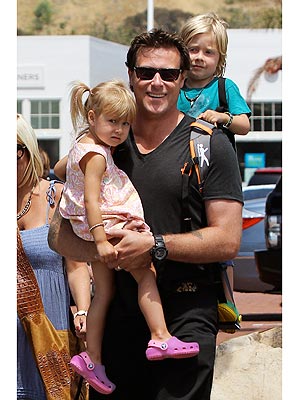 Trico-Fabio/X17
As parents of multiples know, it isn't easy to tote around two or more tots.
Double strollers are great, but they can also be a little cumbersome, especially if you're going on a nature walk or hike.
That's why we're loving the new Piggyback Rider ($80). And we're not the only ones.
Tori Spelling and Dean McDermott have been spotted out and about using it with their kids, Liam and Stella. Spelling even wrote about it on her new blog.
Designed to carry children up to 60 lbs., it features well-padded straps and a sturdy waist-level metal foot bar that evenly distributes your child's weight so dad (or mom!) isn't left with an aching back after each trip.

And because kids get to stand up, they're more engaged in what's going on. Ready to snap one up for your next outing? Go to thepiggybackrider.com.