Spotted: Owen Wilson and Ford – Daddy's Boy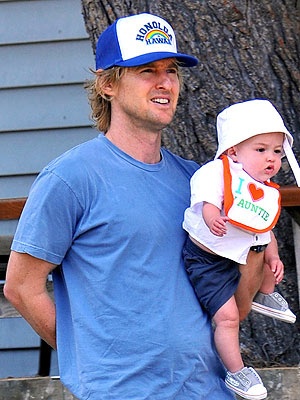 Splash News Online
Aloha!
Owen Wilson shows off his love for Hawaii while taking his son Robert Ford out for a stroll with girlfriend Jade Duell (not pictured) Wednesday in Venice, Calif.
The new dad recently said that changing his 7-month-old's diapers is much easier than expected.
"Changing a flat tire is much harder. I thought changing diapers was going to be challenging, but from the first day, I jumped right into it," Wilson, 42, admits.
"I have my whole system down and I'm able to just knock it out. I sort of surprised myself by being a fairly adept dad."