Kingston Rossdale Shaves His Head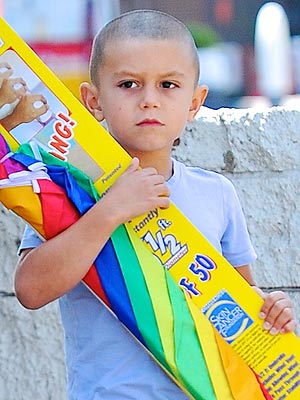 National Photo Group
Gone are the blond mop and blue Mohawk.
Yesterday, Kingston Rossdale debuted a new summer-worthy hair style.
The mini hair experimenter, 5, is now rocking a shaved head.
We're not sure why Kingston chose this easy-to-groom style, but we do know it's strikingly similar to dad Gavin Rossdale's close cut from his Wanderlust album days.
Plus, we think it's super cute. And we can't wait to see what he decides to debut next.
TELL US: What's your child's favorite hairstyle for the summer?