Disney Teams Up with Target for Shake It Up Tween Collection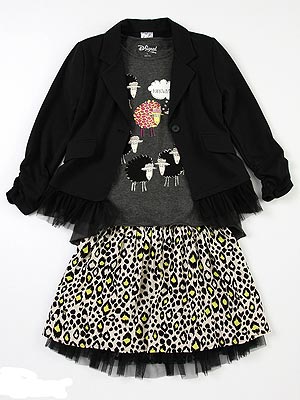 Courtesy Disney
Does your tween need to revamp her wardrobe?
Let her Shake It Up with the new D-Signed collection (sizes 4 – 16) at Target.
Inspired by the stars (CeCe and Rocky) of Disney's new hit show, it's full of edgy black pieces with pops of green, purple and fuchsia and fun details including shimmery sequins and tulle.
So whether your little fashionista opts for a walk on the wild side with the Zebra Print Peasant Top ($17) or prefers the groovy Fringed Skirt ($13), she'll get to channel her favorite characters in style.
And if she's a true fan of the show, make sure to also check out Payless' new line of Shake It Up boots and sneakers.
— Anya Leon