Victoria Beckham Shares New Photo of Harper
One picture may be worth a thousand words, but Victoria Beckham also had a generous written sentiment to share along with a beautiful new shot of her husband David Beckham and their nearly month-old baby daughter, Harper Seven Beckham.
"I took this beautiful picture and wanted to share it with you, baby Harper cuddling Daddy! x VB," Victoria Tweeted Sunday morning as she linked to the photo.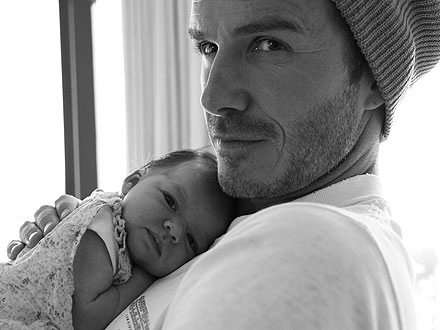 Courtesy Victoria Beckham
RELATED: Meet Harper Seven Beckham