Spotted: Kendra Wilkinson and Hank Swing into Action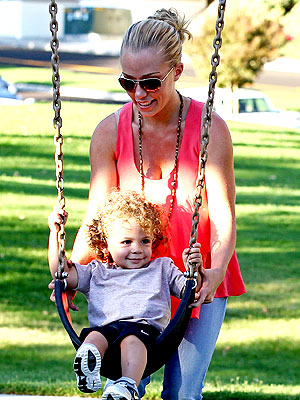 IXOLA/Jacson/Splash News Online
Ready for takeoff!
After weighing in on the Hugh Hefner and Crystal Harris drama, Kendra Wilkinson focuses on her adorable son Hank IV during a mommy-and-me playdate in Los Angeles on Wednesday.
The 19-month-old is the only child for the Kendra reality star, 26, and husband Hank Baskett.
"We go to the park almost every day," Wilkinson told PEOPLE recently.
"It's just a lot of family time. We're teaching him how to swim — he's plugging his nose, going underwater."
RELATED: Family Photo: The Wilkinson-Basketts Beach It