Family Photo: The Wahlbergs Pick a Flick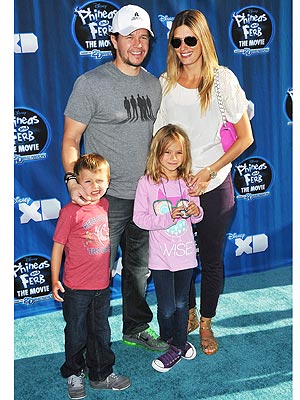 Tony DiMaio/Startraks
Quality time with Mom and Dad!
Mark Wahlberg and Rhea Durham take their two eldest children — Ella Rae, 7½,, and Michael, 5 — to the premiere of Phineas and Ferb: Across the 2nd Dimension, held Wednesday in Los Angeles.
The Fighter star, 40, and his wife are also parents to Brendan Joseph, 2½, and Grace Margaret, 18 months.
RELATED: Mark Wahlberg: If I Fail at Fatherhood, 'I Fail at Everything'