Spotted: Adriana Lima and Valentina Go for a Swim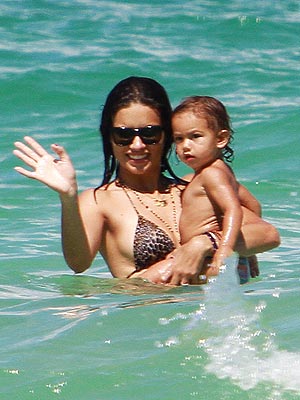 Fame
Welcome to Miami!
Adriana Lima and daughter Valentina wave to husband Marko Jarić, who was waiting onshore, as they take a dip Sunday in Florida.
The 20-month-old is the only child for the Victoria's Secret Angel, 30, and her basketball player husband, 32.
"I wasn't sure if I was going to be able to lose the baby weight," Lima, has said.
"To find time to go to the gym with sleepless nights is not easy — trust me. Every time Valentina would take a nap, I would go to the gym. So 50 pounds later, I'm here!"