BumpWatch: January Jones Gives Chase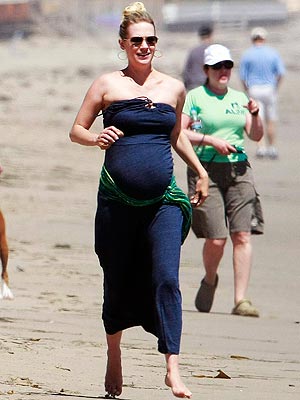 Flynet
Light on her feet!
January Jones goes for an unintentional jog — belly and all! — while out on the beach Sunday in Malibu.
The Mad Men star's pup had spotted a seagull and taken off — leaving his very pregnant owner to run after him!
"We don't have [Dairy Queen] in L.A., but I was just home visiting my family in the Midwest and I went, literally, every day," Jones, 33, said recently.
"I made my dad take me. Pregnant or not, I love Dairy Queen. I usually get a cherry-dipped cone."
The actress is due with her first child, a delivery surprise, in early fall.