Jessica Capshaw: I Have Hearty Children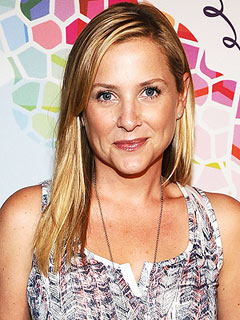 Michael Buckner/WireImage
For Jessica Capshaw, bigger may be better — or at least what she's used to!
"I don't have slim children. I have hearty ones," the Grey's Anatomy actress, 34, tells PEOPLE with a laugh at the Ella Moss 10th anniversary party in Los Angeles on Thursday.
"My son [Luke Hudson, 3½] was almost 9 lbs. My babies keep getting heartier. [Eve Augusta, 9 months] is crawling like a crazy little monkey — she can move like a butterfly. She's amazing."
Her two children with husband Christopher Gavigan are fed with care, Capshaw says.
"I make all of her organic baby food, like I did with Luke," the actress explains. "I don't know how or why I decided that I was going to keep up with it, but I do. It's like a second job! I say to my husband, 'Why am I the only one that makes food?!'"

The actress admits the extra work is more for her own peace of mind than anything else, though.
"I've been making it all because I'm terrified of Eve choking," Capshaw says. "She's going to be able to eat more chunky foods [but meanwhile] I would feed her purées until she's 18!"
— Michelle Ward