Alicia Keys, Swizz Beatz: It's All About the Shoes for Son Egypt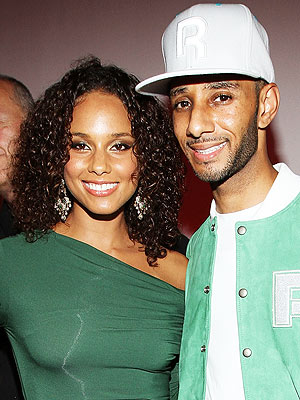 Jerritt Clark/Getty
According to proud parents Alicia Keys and Kaseem 'Swizz Beatz' Dean, their 9-month-old son Egypt Daoud already dresses to impress.
"He's so cute. And you know his daddy always wants him in the cutest, most adorable sneakers," the songstress, 30, told PEOPLE at the Reebok Classics and Swizz Beatz Reethym of Lite event on July 19 in New York City.
And while the couple also "love dressing each other," Swizz Beatz admits he's already molding his son to follow in his footsteps.
"He's got sneakers already. Same thing I wear, you know, like father, like son," he says.
But dressing his dapper little dude is only one small part of what the music producer calls "the best thing in the world" — fatherhood.
"It makes you grow up real quick," he explains. "Because now you start making decisions based on how you want your kids to make decisions."
— Anya Leon with reporting by Jazmyn Tuberville