Round-Up: Cool and Adorable The Smurfs Toys and Gear!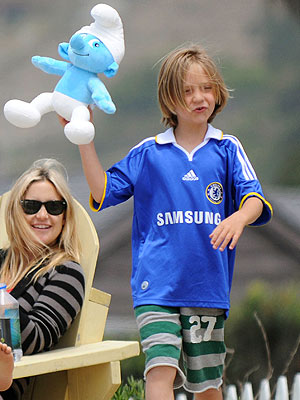 INF
La, la, la, la, la, la! The Smurf gang is back.
Not only are they starring in their very own feature film opening today in theaters, but there are loads of Smurf-tastic toys and gear now available.
But we're not the only ones excited about their return.
While relaxing on a Malibu, Calif. beach with mom Kate Hudson on July 24, we spotted Ryder Russell, 7, soaking up the sun with an adorable plush pal —  a Smurf!
Want to get in on the fun? Make sure to check out their new movie — The Smurfs — and our round-up of oh-so cute Smurf-inspired playthings below.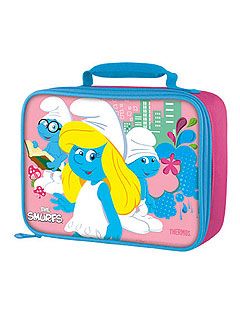 Courtesy FAO Schwartz
Lunchbox
Let the mini blue crew guard your tot's yummy snacks with this insulated Smurfs Lunch Kit ($10) from Thermos.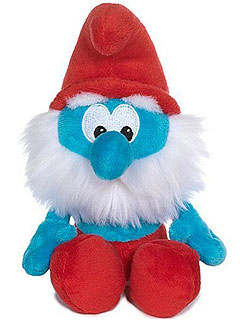 Courtesy Amazon
Plush Doll
Your little Smurf (or Smurfette!) will love to cuddle up with this talking Papa Smurf ($35), which also comes with a DVD copy of the classic cartoon from the '80s.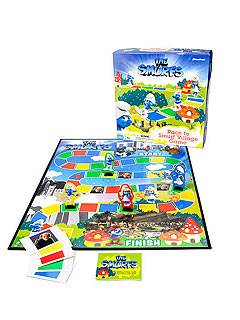 Courtesy Barnes & Noble
Board Game
First one to Smurf Village wins in this fun-filled Race to Smurf Village board game ($15). Just watch out for Gargamel, who can send you back to start.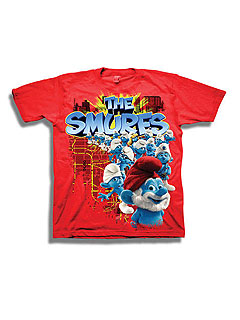 Courtesy Toys R Us
T-Shirt
From the soft cotton to the cool graphic, he'll love showing off his Smurf pride in Freeze's Smurfs Short Sleeve T-shirt ($10).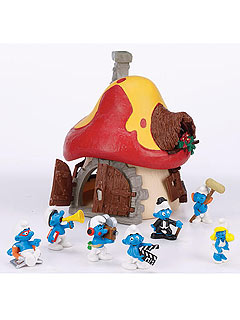 Courtesy Toy R Us
Village Toy Set
Lights, camera, action!
Direct your own film starring the little blue guys with the Smurf Cottage and Movie Set Figures ($90). While the mini mushroom hut provides scenery, each hand-painted figurine comes with their own movie-making accessories.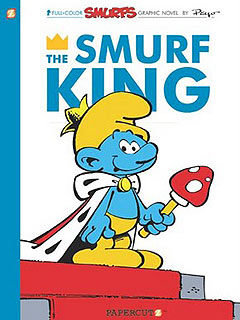 Courtesy Abe Books
Book
If you're looking for a good bedtime story, try The Smurfs #3: The Smurf King ($7) book. 
After Papa Smurf leaves the village, the Smurfs get together to vote in a new leader. The problem? Each Smurf votes for himself!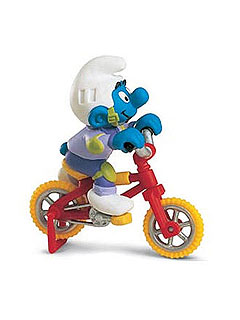 Courtesy FAO Schwartz
Figurine
Ready to start collecting your favorite characters? We just love the Super Smurf BMX Biker ($7). Not only is he super cute, but his bike is equipped with wheels that really roll.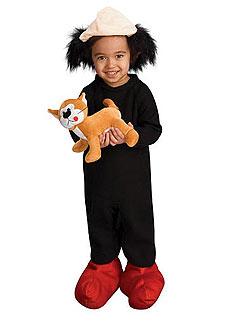 Courtesy FAO Schwartz
Costume
Uh-oh! Your little one will send the Smurfs running with this fun Gargamel ($25) costume. It even comes with the sorcerer's sneaky cat, Azrael.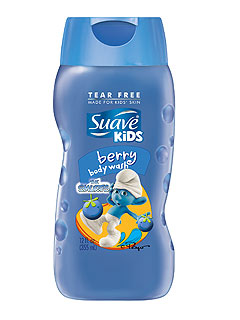 Courtesy Suave
Body Wash
Add a little of Suave's Berry Body Wash to the tub for some bath time fun. Not only is it tear-free and hypoallergenic, but it also smells super sweet.
— Anya Leon