PEOPLE Wants to Know: Does Your Baby Look Like a Celebrity Kid?
Does your baby look like one of the celebrity kids pictured below? Send us a photo and your child could appear in People and on PEOPLE.com! Click below for all the details on how to enter.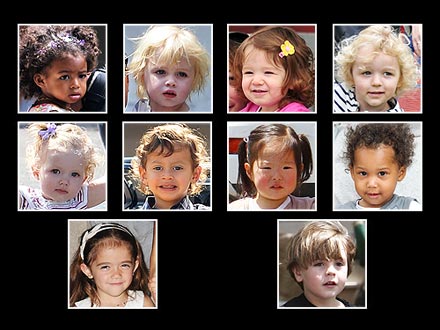 Lou Samuel, Kai Schreiber, Satyana Denisof, Bronx Wentz, Aviana Le Gallo, Max Muñiz, Naleigh Kelley, David Otunga, Valentina Pinault and Preston Federline – BuzzFoto; Splash News Online; Flynet; Startraks; X17; GSI Media; Fame; Splash News Online; INF; Splash News Online

Please submit the following to babylookalikes@peoplemag.com:
Note the celebrity baby you think your child resembles in the subject line of your email
Send a high-quality photo of your child with their face clearly visible
Include your child's first and last name, birthdate and the city/state you live in
Paste in this sentence, followed by your first and last name: "This child is my daughter/son. PEOPLE.com and People have my permission to publish this photo."
All entries must be received by Friday, August 5.
Please note: The child you enter must be your own and must be a lookalike for one of the celebrity babies featured in the posted photo. Entries must include all information requested above; those that do not will not be considered. Winners will be notified by email the second week of August. Thanks for entering and good luck!