Time to Dance! The Yo Gabba Gabba Gang Goes on Tour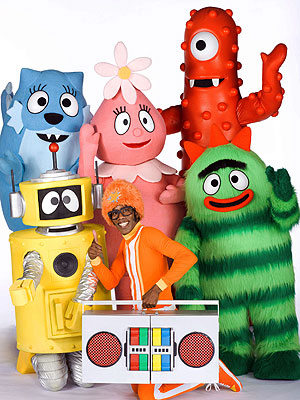 Courtesy Wildbrain Entertainment
DJ Lance Rock and his colorful crew (Brobee, Foofa, Muno, Plex and Toodee) are back by popular demand.
Fresh off the heels of their two Daytime Emmy nominations, the show's cast is embarking on a 60-city tour featuring groovy music, dancing, singing and animation starting Sept. 15.
Even cooler? Hip hop legend (and frequent show guest) Biz Markie is also tagging along.
Plus, if you're lucky enough to check out the show in L.A., you might catch other celebrity guest performers or attendees.
Last year, Nicole Richie, Jack Black, Jessica Alba, Snoop Dogg, Gwen Stefani, Dave Grohl and more joined in on the fun.
For tour dates and ticket sales info, go to yogabbagabbalive.com