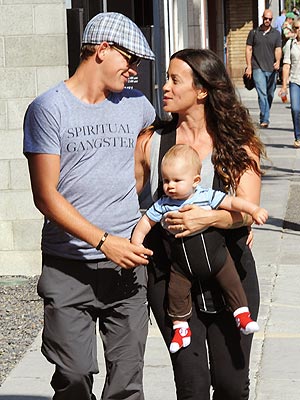 London Entertainment/Splash News Online
The look of love!
"Spiritual gangster" Mario 'Souleye' Treadway manages to gaze into wife Alanis Morissette's eyes — and hold son Ever Imre's hand — while strolling in Venice, Calif. on Wednesday.
"I'm so in love with my new nuclear family," the singer/songwriter, 37, wrote soon after 7-month-old Ever's birth.