Spotted: Miranda Kerr and Flynn Head Home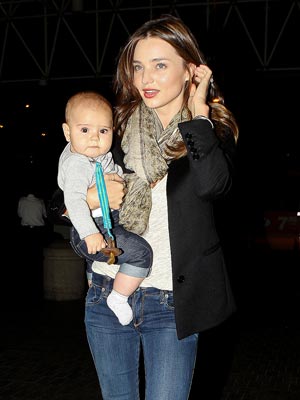 GSI Media
She comes from a land down under!
Miranda Kerr carries son Flynn Christopher as she arrives at LAX for a flight home to Australia on Monday in Los Angeles.
This is the 6-month-old's first trip to his model mom's native country, where husband Orlando Bloom is expected to join the pair this weekend.
Kerr, 28, is back home for her role as ambassador at David Jones' Spring/Summer fashion launch, as well as to promote her book, Treasure Yourself.
RELATED: Miranda Kerr: 'I Thought I Was Going to Die' Delivering Flynn