Glenn Howerton, Wife Expecting First Child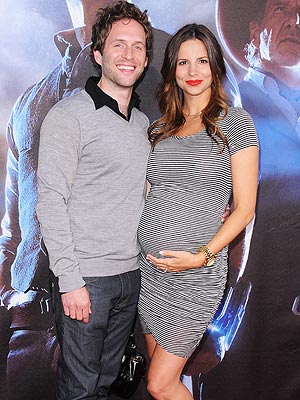 Scott Kirkland/Globe
"Check out my beautiful preggers wife, y'all," Glenn Howerton Tweeted Sunday from Comic-Con, linking to a photo.
And so it was announced — there's another It's Always Sunny in Philadelphia baby on the way!
Howerton, 35, who plays Dennis, and wife Jill Latiano are expecting their first child later this year.
The latest addition will be joined on-set by Charlie Day and Mary Elizabeth Ellis' new arrival, due in December, and Kaitlin Olson and Rob McElhenney's son Axel Lee, 10 months.
David Hornsby, a.k.a. Rickety Cricket, and wife Emily Deschanel are also expecting their first child, due in the fall.

The seventh season of It's Always Sunny premieres Sept. 15 on FX.
— Sarah Michaud