Family Photo: The Wilkinson-Basketts Beach It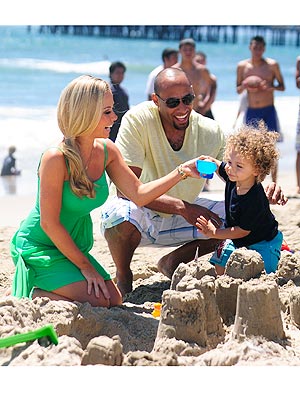 Xposure
Working hard … or hardly working!
It's a day at the beach for Kendra Wilkinson, husband Hank Baskett and their son Hank IV, 19 months, as they shoot promotional photos for the new season of their reality show, Kendra, on Monday in Malibu.
"[Hank's] starting to talk a lot. He has such a sense of humor. When he burps, he laughs at himself — it's so funny," Wilkinson, 26,  told PEOPLE recently at The ESPYS.
"Whenever he drinks something, he goes, 'Ahh.'"
— Reporting by Dahvi Shira