Family Photo: The Spelling-McDermotts Step Out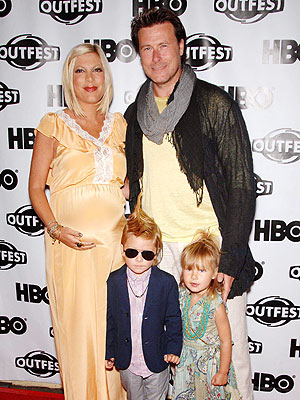 Michael Germana/Globe
Check out that mohawk on Liam!
Tori Spelling and husband Dean McDermott make Outfest 2011 a family affair, bringing children Liam, 4, and Stella, 3, to the closing night Sunday in Hollywood, Calif.
The actress, 38, appears in a new spoof video for Funny or Die, where it's revealed that she's been hoarding … gays.
The couple expect their third child together, a delivery surprise, this October.
RELATED: Spotted: Liam and Stella McDermott's Stamp of Approval