Ivanka Trump Welcomes Daughter Arabella Rose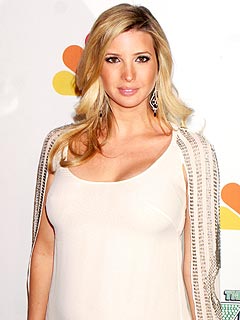 Rolf Mueller/face to face/ZUMA
Update: The proud grandfather announced the baby's name on Fox & Friends Monday morning.
"I just left the hospital and the baby is beautiful. [Ivanka's] doing great," Trump says. "Arabella Rose is the baby's name — I just found that out by the way."
Ivanka added her own thoughts via Twitter: "Jared and I are having so much fun playing with our daughter! Arabella Rose is beyond adorable. She's truly a blessing."
Originally posted July 17: The Trump empire has expanded again.
Ivanka Trump and husband Jared Kushner welcomed their first child, a daughter, on Sunday, July 17 in New York City.

"This morning [Jared] and I welcomed a beautiful and healthy little baby girl into the world," Trump, 29, announced via Twitter. "We feel incredibly grateful and blessed. Thank you all for your support and well wishes!"
Herself the daughter of Donald Trump, "We have our work cut out for us to ensure that our daughter is grounded and not spoiled," the Celebrity Apprentice judge – who admitted she was terrified of labor and delivery – says.
Trump married Kushner, owner of the New York Observer, in October 2009.
— Alla Byrne