Gwen Stefani Takes Her Harajuku Style to Target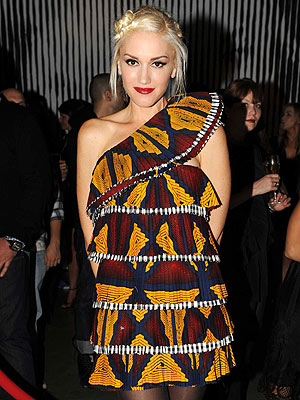 Michael Becker/FOX
Gwen Stefani's style is no longer just for grown-ups.
The successful designer — and No Doubt frontwoman — announced today that she's partnering with Target to create Harajuku Mini, an affordable, two-installment collection for babies, children and tweens.
The line will first debut in Target stores and on target.com on Nov. 13, with a second delivery in January. Prices will range from $3.99 to $29.99.
"Harajuku Mini is a dream come true," Stefani, 41, told WWD.
"I've always wanted to do a cool children's fashion line inspired by the supercute and playful kid's clothing you find in Japan."

Stefani, herself a mom of two young sons, knows her customer well, and says the whole idea of the line "is about being creative, expressing your own individuality and having fun getting dressed."
This marks the first time the designer, who's had success with her L.A.M.B. and Harajuku Lovers lines, has created clothes for babies and boys.
"Target has given me the creative freedom to design kid's clothing that is different than most anything you usually see out there with great quality, attention to detail and most of all, available at amazing prices," Stefani said.
Her collection follows recent collaborations between Target and brands like Calypso St. Barth, Petit Tresor and coming soon, Missoni.