Ivanka Trump 'Seriously Terrified' About Delivery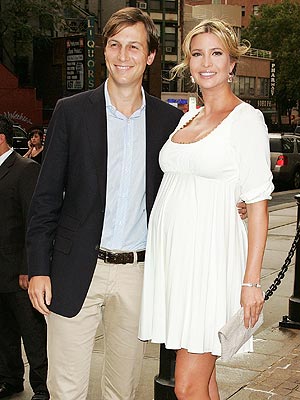 Jim Spellman/WireImage
Stepping out the night before her Thursday due date, Ivanka Trump wowed in white — but the dress wasn't maternity, she tells PEOPLE.
"I've had for it ages," the Celebrity Apprentice judge, 29, confides while attending a screening of Snow Flower and the Secret Fan with husband Jared Kushner in N.Y.C.
With her daughter on the way imminently, Trump admits that she's "trying not to think about" the labor.
"My breathing exercises are going to come in the form of screams and panic," she jokes. "I have enough anxiety about the type of mother I'm going to be and the nuances of being a parent."
"I haven't focused too much on the actual delivery part, which is seriously terrifying," adds Trump.
— Reporting by Jeffrey Slonim