Neil Patrick Harris: Fatherhood's Made Me Go with the Flow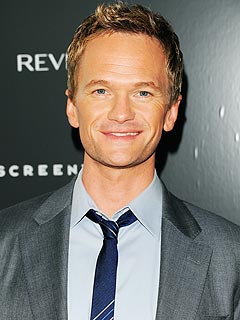 Andrew H. Walker/Getty
For Neil Patrick Harris, whose twins Gideon Scott and Harper Grace just turned 9 months old, being a dad has changed his perspective on life.
"Before babies, I worked very hard to understand my surroundings and figure out where I fit in the world, whether it was at work or in a social situation," the actor told PEOPLE while promoting The Smurfs on Tuesday in Los Angeles.
"With kids, the rule is that you can't really do that because they change so much — you just have to go with the flow more and not have any expectations."

So what milestones are next for his son and daughter?
"We're waiting for them to crawl," the How I Met Your Mother star, 38, says of himself and partner David Burtka.
In the meantime, Harris is just excited to see their different personalities emerge.
"Gideon's like, 'Grr, grr, grr' — he's like a tank. And Harper's very girly. She's an eye-batter right now, wanting to hug and smile and get a smile back."
— Gabrielle Olya