Danica Patrick's Focus Is on Racing Cars, Not on Having Kids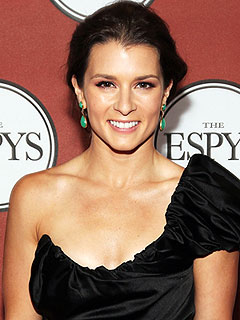 Christopher Polk/Getty
As Danica Patrick's career continues to soar, her desire to have children lessens.
"I'm just about racing right now," the NASCAR driver, 29, told PEOPLE on Wednesday at the 2011 ESPYs. "That's all for me. I've got no plans for a growing family. Maybe I'll foster dogs, but that's it."
Traveling around the U.S. for months at a time doesn't exactly grant time for Patrick to focus on being a devoted mom.
"I'm just doing my job cruising around the country for 30 weeks of the year," she explains. "I'm right in the middle of it now."

Although work is a top priority, Patrick admits life is a little easier with the help of her husband of seven years, Paul Hospenthal.
"My husband goes everywhere with me, which means a lot," she says. "We have really great friends who understand we're not around all the time."
— Dahvi Shira