Make Babywearing Easy with Infantino's EcoSash Carrier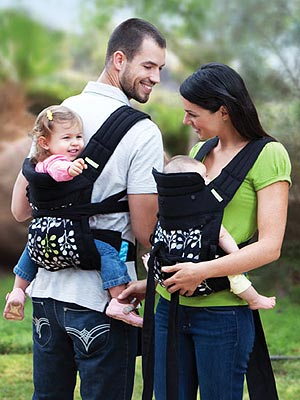 Courtesy Infantino
Wearing your baby can be a wonderful way to bond and get places without lugging a heavy stroller.
So why not make the experience as comfortable as possible?
We suggest Infantino's EcoSash Wrap & Tie Carrier ($59.99), which can be used in three positions: face-in, face out and as a backpack.
It also features an ergonomically-designed seat with a cozy headrest that can be folded down.
Versatile and easily adjustable, it grows with babies up to 35 lbs.
For your comfort, there are padded no buckle straps that you just tie on.
To see more of the company's well-designed carriers, go to infantino.com.
— Nancy Horn