Bethenny Frankel Considering a Second Child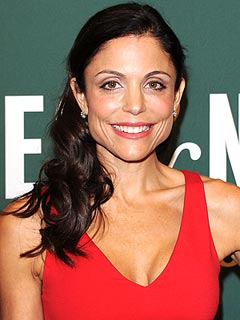 Jean Baptiste Lacroix/WireImage
It's official: Bethenny Frankel has a mover and a shaker on her hands when it comes to 14-month-old daughter Bryn Casey.
"This week she started walking. She's flying now," the reality star, 40, told PEOPLE while promoting her latest product, Skinnygirl Daily Cleanse & Restore on Monday.
"It went from 12 steps, no pun intended, to now fully walking through the house."
And as Bryn reaches another major milestone, Frankel and husband Jason Hoppy may soon have news of their own to celebrate.
"We're talking about [having another baby], but not really actively trying," she reveals.

"There's anxiety because of my age to be honest, but I don't want to make choices based on fear. You never want to make a fear-based decision like, 'Oh my God, I'm 40, we have to have a kid now.'"
Instead, Frankel adds, she plans on rolling with the punches and letting life follow its own course. "Someone said to me,'You will never regret having another one, but you may regret not having another one,' so that's weighing heavily on me."
However, whether the couple decide to eventually expand their family or not, Frankel admits she already has a full plate — but has mastered the balancing act.
"I have a lot going on. I'm able to give Bryn a home-cooked meal every night and every day," she says. "I get to be with her all the time, she travels with me. I'm able to be a great mother and still do everything I need to do with work."
— Anya Leon with reporting by Thailan Pham