Spotted: Ali Landry and Estela Share Smiles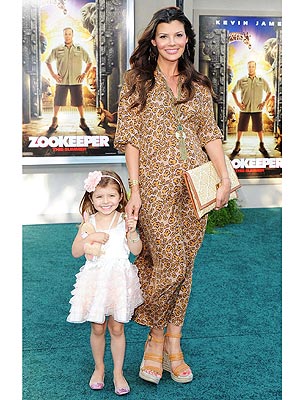 Jon Kopaloff/FilmMagic
Model in the making?
Estela Ines Monteverde, 4, shows off a megawatt grin likes mom Ali Landry's at Wednesday's Zookeeper premiere in Westwood, Calif.
The model and actress, 37, is due with her second child this October, and is getting Estela ready to be a big sister — with mixed results.
"I will think she is prepared … then yesterday we were at an event and there was a pretend baby that was really heavy," Landry explains.
"I saw her hold it and the head flop back and I was like, 'Oh, great! She just broke the baby's neck!'"
RELATED: Ali Landry's Morning Sickness Solution? Grilled Cheese Sandwiches!