How Harper Seven Beckham Got Her Name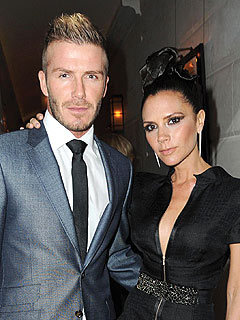 Richard Young/Getty
David and Victoria Beckham are spending quiet family time together welcoming their new arrival Harper Seven and relishing their privacy, a rep for the couple tells PEOPLE.
But the question lingers: How did the parents of three boys – Brooklyn, 12, Romeo, 8½, and Cruz, 6½ – ever arrive at the name Harper for their baby girl, let alone Seven?
It may not be as complicated as you think.
Harper is an old English name that Victoria has always loved, PEOPLE has learned, and seven is considered a very lucky spiritual number.
In addition, Harper Seven was born Sunday morning in L.A.'s Cedars-Sinai Medical Center weighing 7 lbs. (and 10 oz.) in the seventh hour in the seventh month — on the seventh day of the week.
As sports fans can't help but also note, seven was David's jersey number for Manchester United and the English national team.
— Stephen M. Silverman with reporting by Simon Perry