Family Photo: Alicia Keys and Boys – On the Move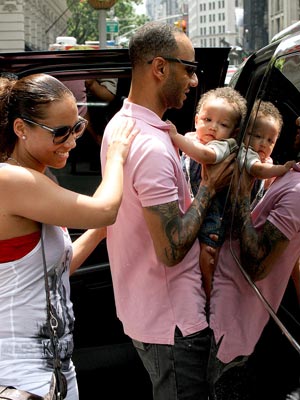 Ramey
Alicia Keys is a hands-on mom!
The singer shepherds husband Kasseem 'Swizz Beatz' Dean and their son Egypt Daoud, 8 months, into an SUV in New York City on Thursday.
"He's a rock star champion flyer. I can take him on a six or seven hour plane or if we take the train from Paris to London, he rolls with it," Keys, 30, told PEOPLE recently.
"His temperament is super cool."
RELATED: Alicia Keys: Egypt 'Loves to Laugh'